Nikolay
Software Engineer iOS macOS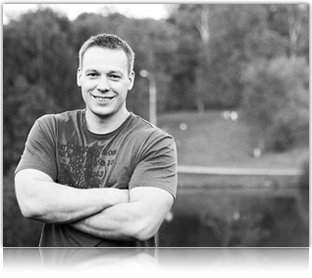 Nikolay Sozinov
Software Engineer iOS macOS
In 2015, I looked at Apple from the inside...
More 10 years experience in graphic design..
Software Engineer, iOS Developer, Graphic Design...
History
macOS Engineer

2020

Start of application development for Mac. Synchronization iOS and macOS application databases with iCloud and so more.

Software Engineer iOS macOS

2017-2019

Publication some applications in the AppStore, work with technologies BLE, Smart Home, NB-IoT protocol, many interesting projects in the status of Middle ++.Creating new personal application with RESTful + MySQL.Start learning AndroidStudio & Kotlin.

iOS Developer

2015-2017

Went from Junior to Middle. Publication commercial app. "Mosgortrans" and the personal "Voice Whatch". Active work in some new projects. Hard study of the English language.

Developer / Designer

2008-2014

Time turn to XCode -> 2015. A in the background: Creation of corporation's design, brand book and individual design. Promotional websites of the company's products, flyers, advertising modules, banners for Internet, postcards, printed products (POSm). All outdoor. Create software interfaces (UI), video, flash, presentations and visual adaptations. Negotiations with contractors, budgeting, reporting on the results. Briefing work.

Installation of skills

2007-2008

Video creation, flash, and other types of presentations, development of promotional concepts and materials, 3D installations, and visualization. Individual work with the customer. Programming sites, databases, scripts, software modules, maintenance and support, testing and modernization of the result, documentation.

Study of individual

2005-2007

The production of presentation and promotional videos, composition with an video, the preparation of the material in the TV. Production of sites and banners. Adjustment of design of web-sites. 3D-design of cottage interiors "fullAll". (furniture, textiles, accessories)

How it started

2001-2005

Organization and management concepts of the show. Development and visualization of promotional videos (videos) and promotional products (brochures, flyers, business cards, etc.). Presentations of show projects in visualized, animated three-dimensional graphics (3D). Holding mass events (technic.part: design-light, sound, pie show, etc). Implementation of the concept of festive decoration. (masquerades, parades, costumes) documentation.
Education
Bauman University

2005-2014

3D Max, After Effect, С's programming/SQL, Objective-C, Swift, XCode SDK.